About Temper Inc.
Temper is a Two Time Winner of Boeing's Silver Star Award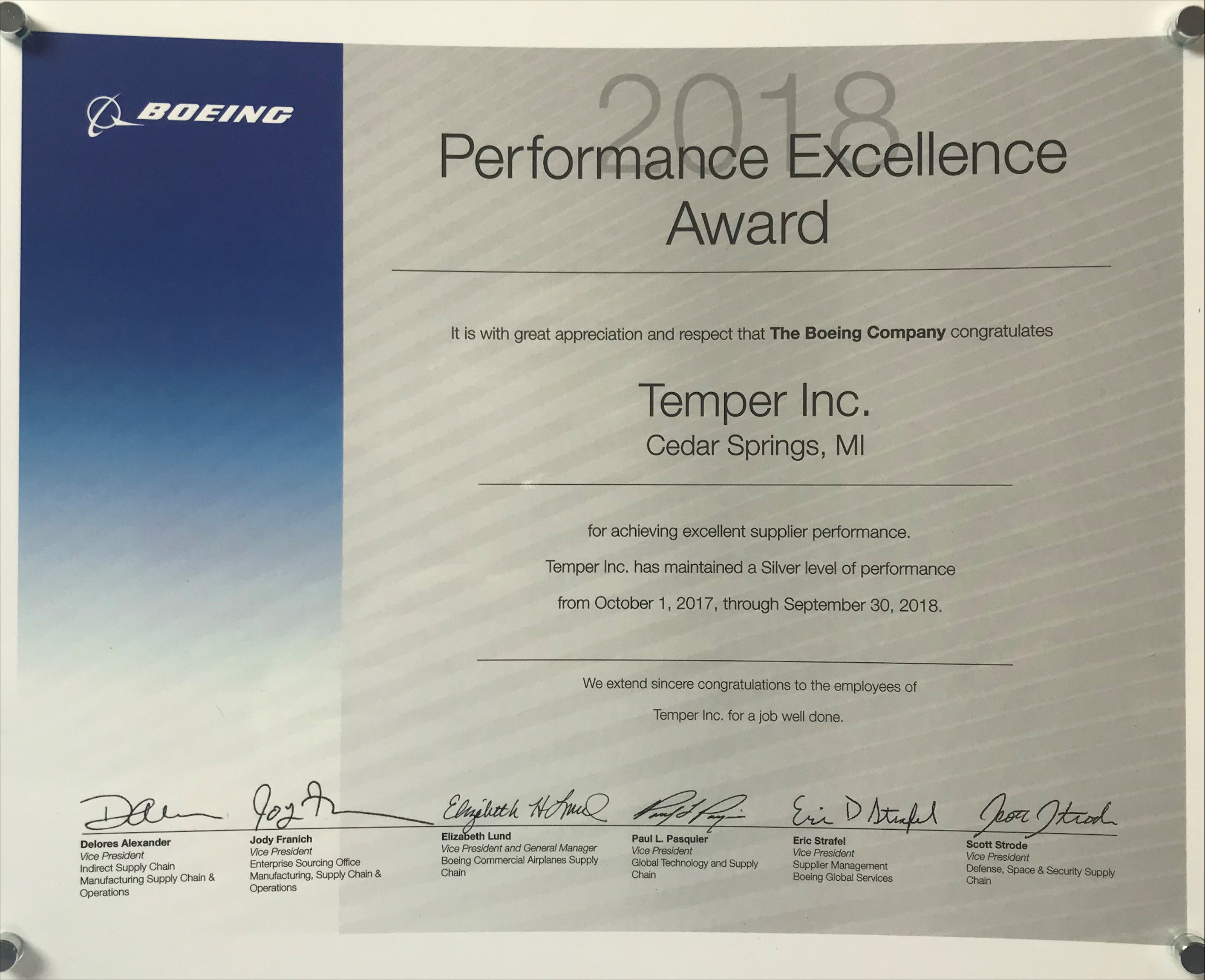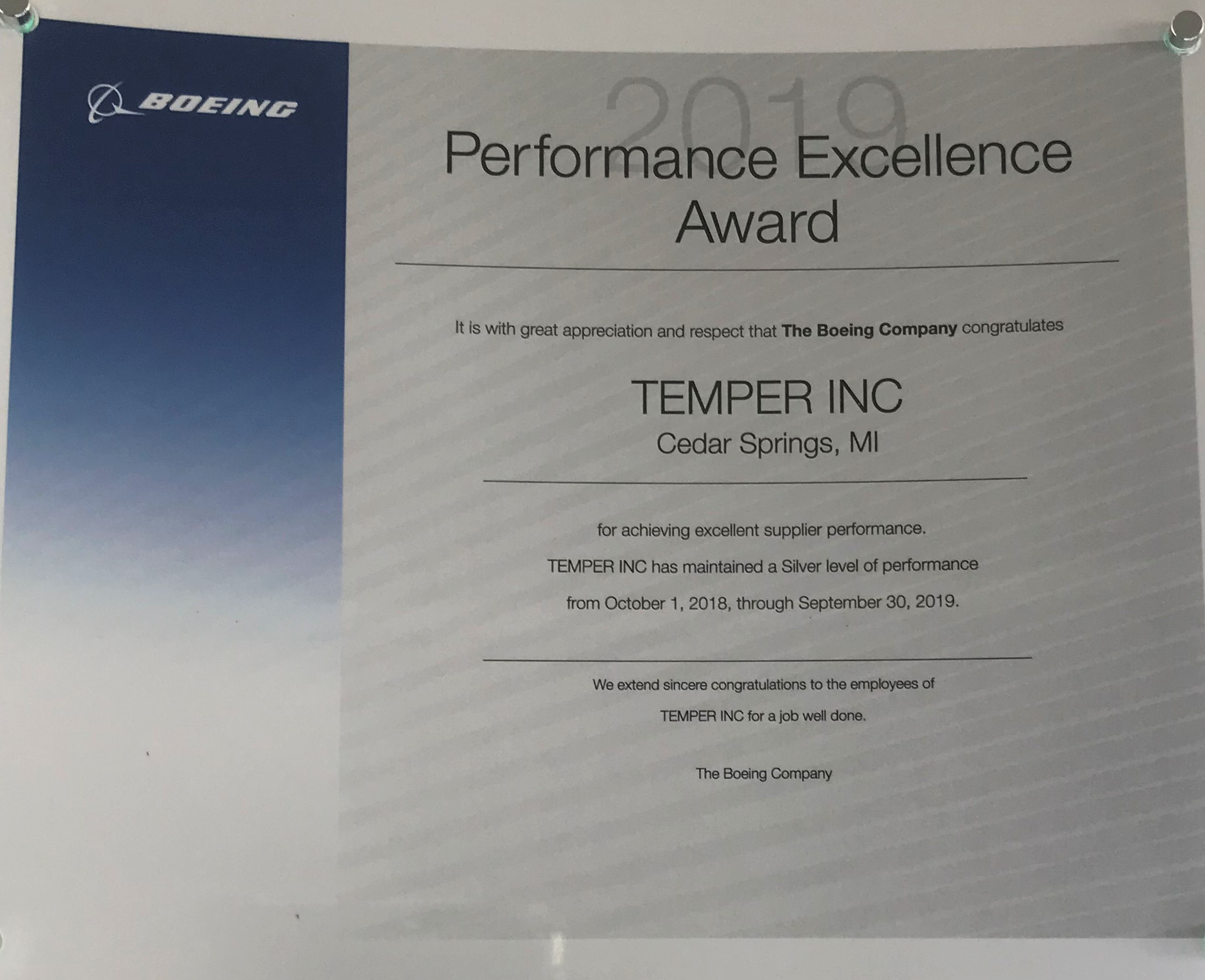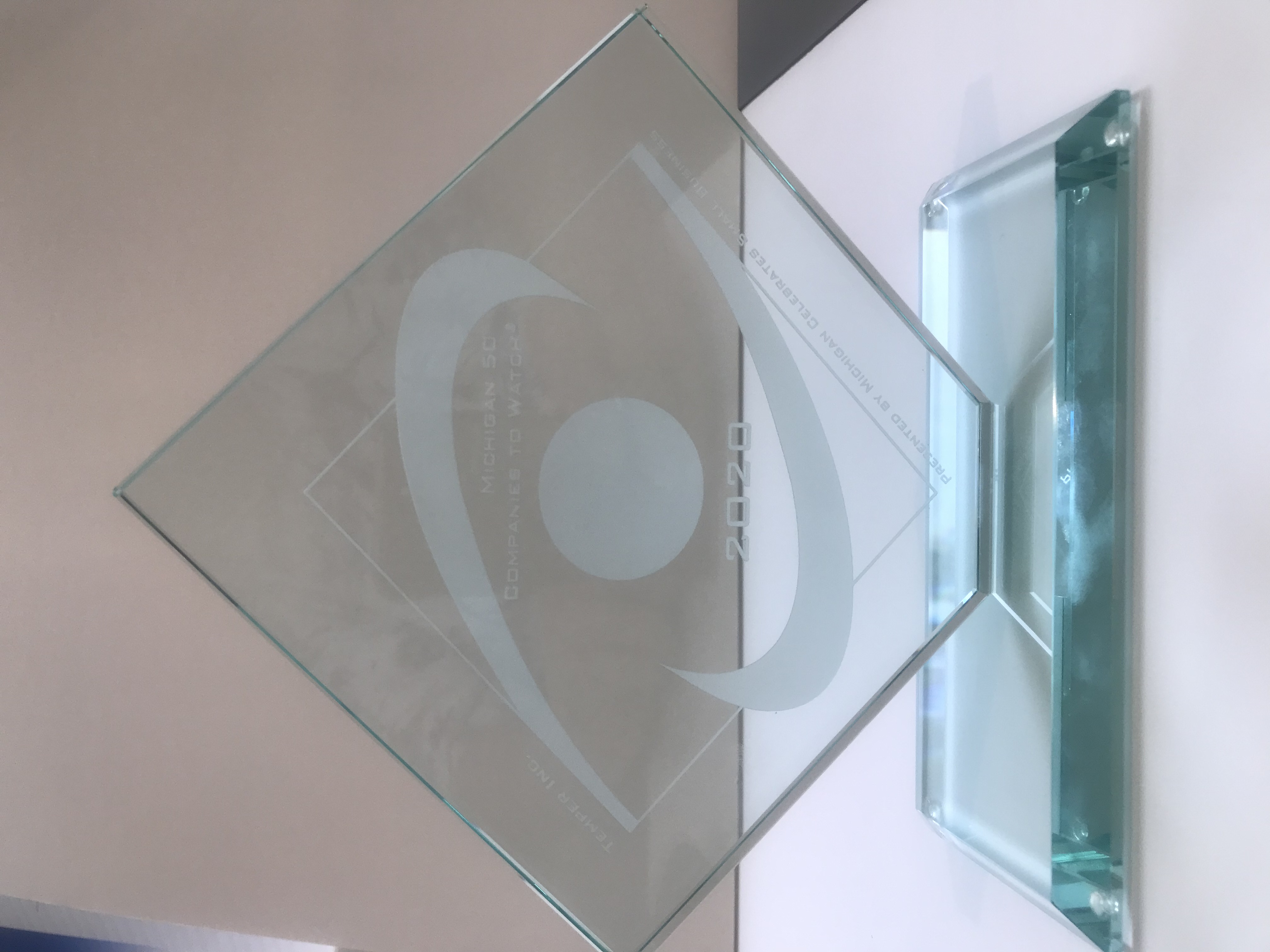 Boeing's Silver Star Award is given to only 3% of Boeing's Supply base. Read more about the expectations of Boeing Suppliers here.
Our Customers

Temper Facility
• 15,000 sq ft facility
• 2 - 10 ton cranes encompass entire facility
• Large 1 MW - 4500 ton work cell - die size 8 ft x 24 ft
• Medium 600 kVA - 280 ton work cell - die size 5 ft x 10 ft
• 2 Tesla magnet titanium densi- fication workcell
• High hard armor bending work cell
Modular ceramic die casting system
Tooling Applications for Smart Susceptors
• Temperature control ± 4 ° F
• Processing Temperatures to 1925 °F
• Cycle times from 70°F to 790 °F and cool to 200 °F in under 4 minutes
• Unlimited tooling size
• Composite processing including co-consolidation, variable thickness and compression molding
• Thermoset debulking of large parts
• Near-net shape molding of titanium powders in under 45 minutes to 100 % dense
Who is Temper?
Temper is a magnetic processing research company that recently has been empowered to market those technologies to the global market place. Our technology makes processing parts faster, at more accurate temperatures and can make product shapes not possible with current technologies.
Temper's Mission
Our vision is to change the way materials are processed using magnetic fields. Our Mission is to bring advanced processing and materials to industry through advanced technology, equipment, tooling, and services for next generation manufacturing.
---
Temper's Values
Environment: Reduce the cost of manufacturing through increased energy efficiency and reduced cycle times.
Leadership: Embody the courage required to shape a better future.
Collaboration: Leverage the collective genius of all parties
Integrity: Be real